Ooh, so shut.
Much less shut.
The irony.
It burns.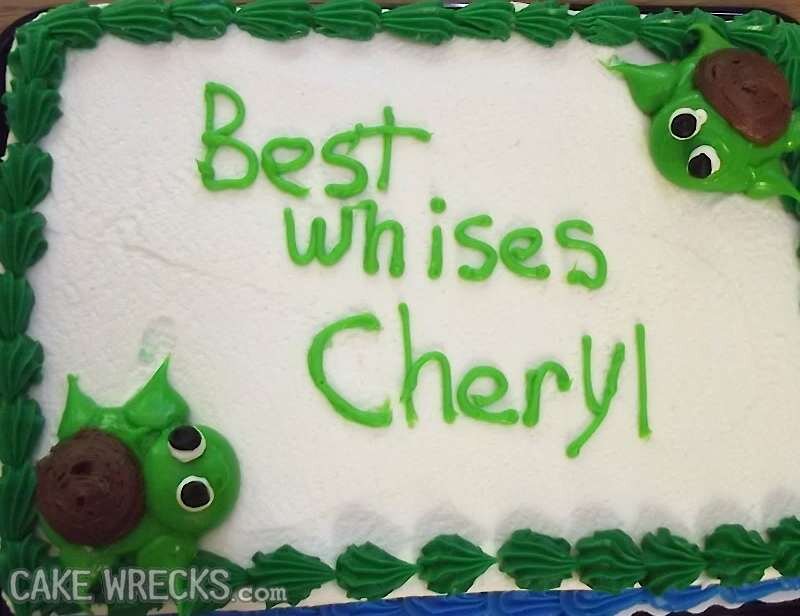 [head on desk] Noooo….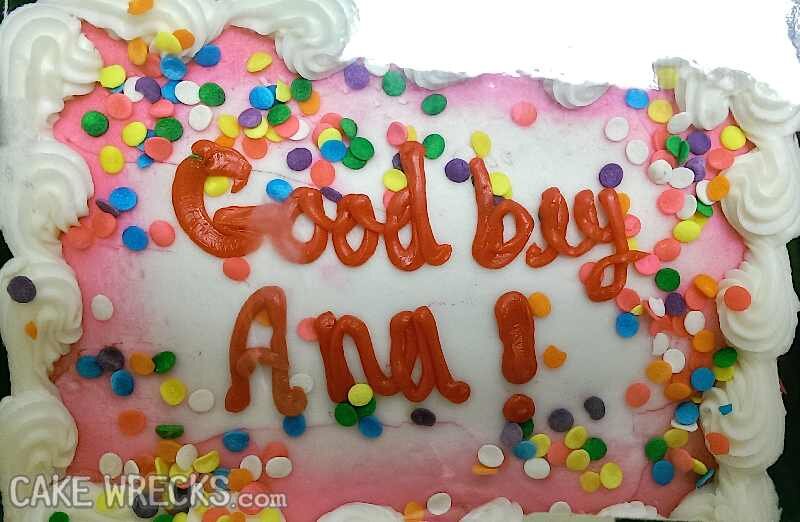 [rolling head on keyboard] Nooogw89w;kahoeoiujoowirmooooo
What?!
OK. THATS IT.
You give me a correctly spelled goodbye cake, bakers, or so assist me, I WILL begin ranting about CCCs once more. [meaningful glare]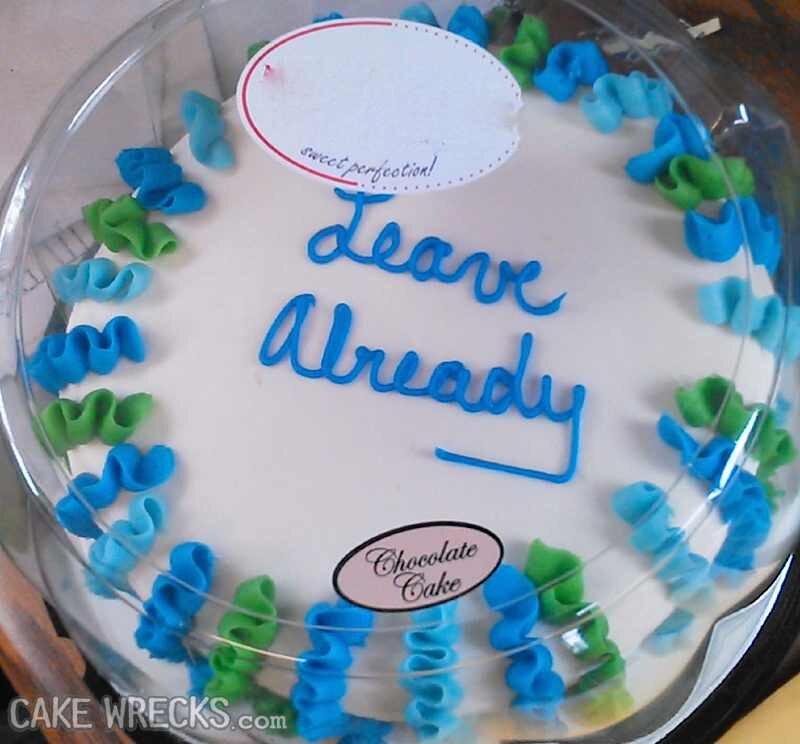 …
…
…
I LIKE IT.
A fond John Boyega to Kelly J., Lawrence H., Paula G., Cheryl S., Michelle S., Laura I., & Nan Q., who, surprisingly sufficient, already left.
*****
P.S. Subsequent time, possibly let this enjoyable "lift-the-flap" guide say your goodbyes for you:
Gotta Go, Buffalo: A Silly Book of Fun Goodbyes
Every web page has humorous farewell rhymes hidden beneath lift-up flaps:
Tremendous cute!